The Creator of FreeSounds.info
FreeSounds.info has been created by myself Dean Usher, a musician and web developer from Brisbane, Australia. I have been writing production music (background music) for television and radio since 1995.
The music on this website has either been recorded and produced by myself, by musical friends that I have been involved with over the years or from copyright-free sources. The files are part of a library of recordings that have been unused for commercial publishing and I would like to see them circulating amongst the internet community.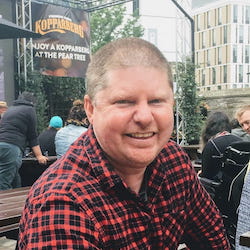 You are free to use all the music in whichever way you like. The only stipulation I make is that you don't claim the production music as your own or redistribute. Please provide a link or give credits to this website where possible.
Use of production music on TV/Radio
If the production music is used on television, radio or other media covered by a blanket licence (ie where the media outlet pays for the performance royalties) I ask that you mark down publishing credits on your cue sheets to:
Publisher/composer: Dean Usher
Affiliated performance rights association: A.P.R.A (Australasian Performance Rights Association)
Worldwide performance rights associations associated with APRA include ASCAP (USA), BMI, SESAC, PRS (UK) more here
Link to FreeSounds.info by pasting the following code into your website:"
or share using the social buttons dotted around the site.
Contact
If you need to make contact please use the Website Library contact form. Thank you.