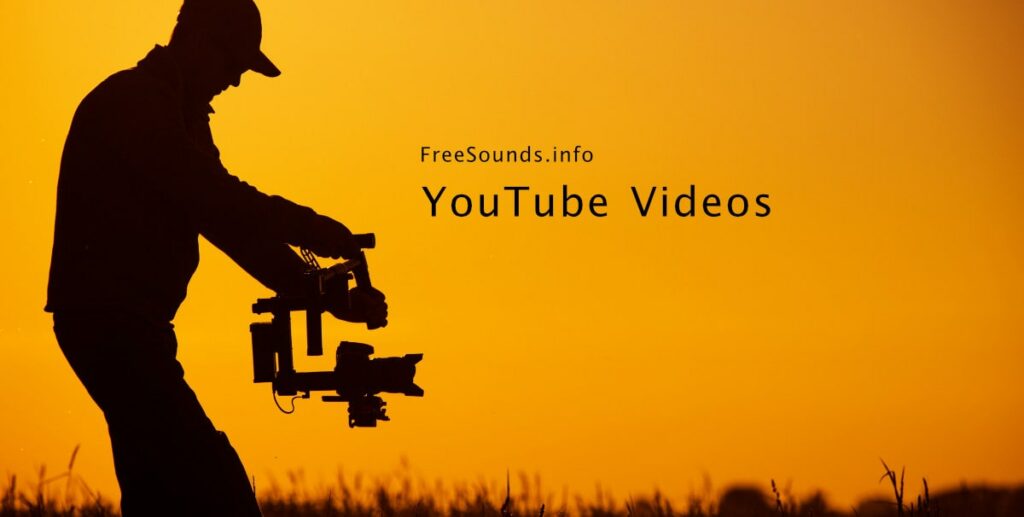 This page highlights a selection of videos from the freesounds.info YouTube channel.
Brilliant Life – Feel-Good Background Music
This music file download would best be described as feel-good background music for video production.
Future Bells Music Loops
A futuristic bell sound over a drum bed. Includes four different mixes for use in video or website production. All files are royalty-free downloadable sound loops available by following the button below.
FreeSounds.info has a collection of downloadable audio files for video and audio production. Ranging from music loops, production music, sound effects and other free audio samples.
Add Free Sounds to YouTube Videos
YouTube is the world's most popular video-sharing site, with billions of visitors per day. You can watch its videos for entertainment or learn something new.
The site offers a variety of content, and each user has their preferences and biases. But no matter what you're watching, there will always be a community of like-minded individuals with whom you can communicate through comments and likes.
A factor that can often be overlooked is sounds and music to accompany your video production.
Why is it Important to Have a Unique Sound in a Video?
When it comes to making a video, the sound is the first thing that strikes a person. The sound can tell a story, emphasise a specific scene or even create an atmosphere for the entire video.
People often discuss using sounds from production music libraries and other sources to make your videos unique.
Sound plays a vital role in visual media, films or videos. In cinema, for example, dialogues and background music are used to communicate emotions and moods – making them more immersive.
This idea applies to YouTube videos, especially if you want to set the scene for your audience before they even see your video!
How Can You Add Free Sounds to YouTube Videos?
Adding sound effects to videos is a popular way to enhance the production value of your videos.
Free Sound Effects: One way to add sound effects to your YouTube video is downloading and installing free sound effects. These sounds can be downloaded and installed onto your computer in various formats, including MP3, WAV, and AIFF.
Additional Resources: If you want more selection for free sound effects, visit free sounds info for a free soundtrack. You can also try out some royalty-free music for YouTube from sites like AudioMicro (free), Premium Beat (free), OnStockMusic (free), and its Royalty-Free Music Library (paid).
How do I Upload My Own Audio File?
Uploading your audio file to Youtube is a straightforward process.
Firstly, you will need to create an account on Youtube. This will allow you to upload videos and audio files to the platform.
Once you have registered for an account, you can go ahead and upload your audio file through the website or their app for Android or iOS devices.
The next step would be to edit your video with some additional text content that can serve as a description for the video and relevant tags.
Finally, remember to give your video a catchy and memorable name so that it stands out from other videos on the site!