Free production music tracks for download. 15-second edits for web and video production. Between Clouds paints light fluffy sounds with an upbeat mood. Some would describe it as ethereal instrumental music.
Download the file in 256k mp3.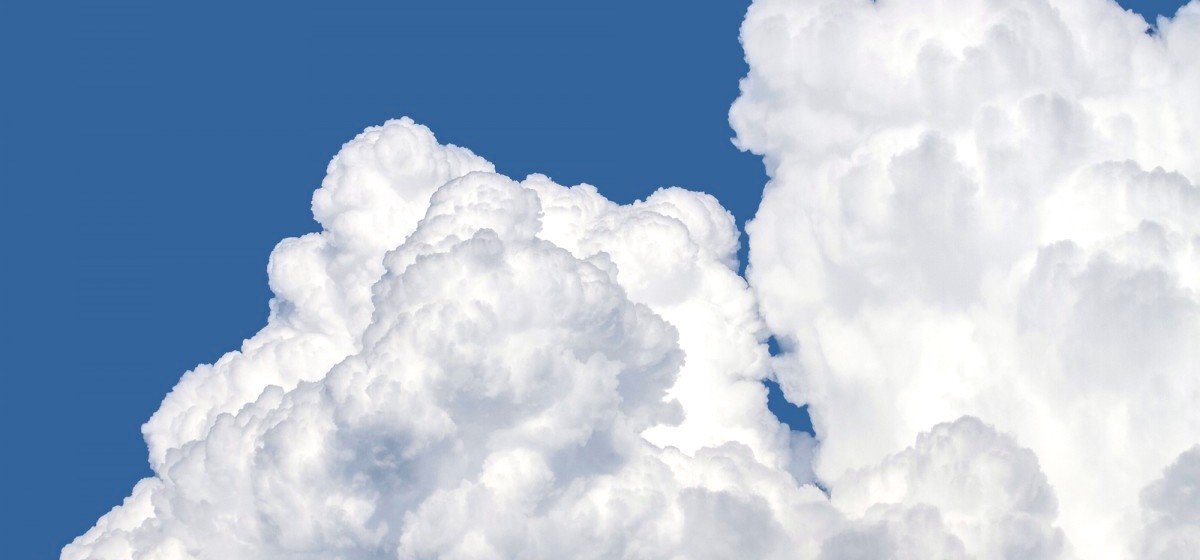 Music to fly through the clouds reaching lofty heights
To set the scene. A translucent figure emerges from a cityscape building spiralling into the clouds that hang above like cotton. Neither threatening nor unsubstantial the wispy air traveller juts in and out from between the clouds. There appears to be no resistance constraining this unusual character. There are no restrictions. His movement is not bound by the laws of gravity.
Download these two royalty-free production music tracks in mp3 file format.
Choose from the full instrumental theme mix or the stripped-back 15-second underscore version.
Between Clouds – Full Mix
Download "Between Clouds - Full Mix"

between_full15.mp3 – Downloaded 1148 times – 254.67 KB
Between Clouds – Underscore
Download "Between Clouds - Underscore"

between_under15.mp3 – Downloaded 1048 times – 510.20 KB
Uplifting Ethereal Background Music for Production
Ethereal is a word that describes music that is not earth-bound. It takes the listener on an imaginary trip. This feeling is perfect for producers looking for background music to set the mood of their production.
What if you woke up to the sound of birds chirping, fresh air blowing through your window, and the smell of bacon cooking? Then you would find yourself in a world where everything was right with your life.
Clarity is what ethereal tunes provide. It sets the mood for production by giving it a sense of peace and bliss. If you are looking for uplifting background music to play at studio parties or events, then an ethereal theme is for you!
When you need to enhance the mood of your video, it's essential to have a soundtrack that can create an atmosphere of hope and joy. It is for this reason that we need uplifting ethereal background tracks with a positive vibe.
Ethereal background music is perfect for creating an atmosphere of hope and joy. It also helps producers in many different ways.
I use ethereal production music to boost morale and reduce sabotage and stress in the workplace.
With uplifting ethereal background tunes for the production, you can lighten up any atmosphere and make it feel more optimistic.
Ethereal background music is a great way to make your production atmosphere feel cheerful and fresh. It will give off the feeling that anyone can get their act together, even if their day has been rough.
Why Ethereal Instrumental Music is Better than Other Genres of Music
Ethereal instrumental sound has a romantic meaning. I compose from the culmination of all genres of music by combining various rock, metal, electronic, classical, and jazz genres.
Ethereal instrumental music is perfect for relaxing at home listening accompanied by any spiritual activities or spiritual meditations. It provides listeners with a soothing and calming ambience that they don't get from other genres of music.
Ethereal Floaty Production Music
Floaty music is a minimalist genre popularized by experimental and ambient artists.
This audio is a unique and diverse genre that contains many different styles and types of music, such as chillout, ambient, instrumental, electronic, and downtempo. 
As of the early 2000s, it has been used in films like "Inception" (2010) by Hans Zimmer. The two most well-known artists that created ethereal floaty sound landscapes are The Orb (U.K.) and Aphex Twin (U.K.).
Ethereal soundscapes are often associated with relaxed emotions, such as calmness or happiness. It also has a very calming tempo range of 60 to 80 beats per minute (BPM).
When producing this type of soundscape, use acoustic instruments and electronic sounds, such as synthesizers and drum machines.
I would describe this style of music has as "a blend of the organic and digital".
Ethereal and floaty production music is great for films, documentaries, commercials, TV shows and other media productions. An essential part of any production.
How Ethereal Instrumental Music is Misunderstood and Making a Comeback
What is ethereal instrumental music?
Ethereal instrumental music is a genre of electronic dance music that emerged in the late 2000s. The sound consists of dream-like soundscapes, technical production quality, and extensive use of synthesizers.
Ethereal instrumental composition first began with the emergence of Deep House. Digital sampling and synthesizers created ambient sounds not heard in other styles of electronic dance music. 
The sound has gradually evolved into a future house, which has become more vocal-centric and club-oriented than Deep House.
Ethereal Instrumental Music Impacts the Musical Landscape in A Significant Way Today
In the 1970s, United States musicians produced ethereal instrumental music.
Dubstep is a type of electronic dance track that originated from London, England. Beats and bass sounds are typical of the ethereal style. Producers such as Drake, David Guetta, and Skrillex made it famous.
Ethereal electronic music is a new age genre that emerged from deep house pioneer's production of Dubstep. This genre tends to have a relaxed vibe and focus on spiritual experiences.