How to Download Free Guitar Samples In Wave Audio?
Free samples are available for download on this page by clicking the large blue buttons. These samples are not compressed in any way.
These free guitar sample packs are available in WAV file format, which is an uncompressed audio file format. They allow you to enjoy high-quality samples without any loss in the quality of the sound.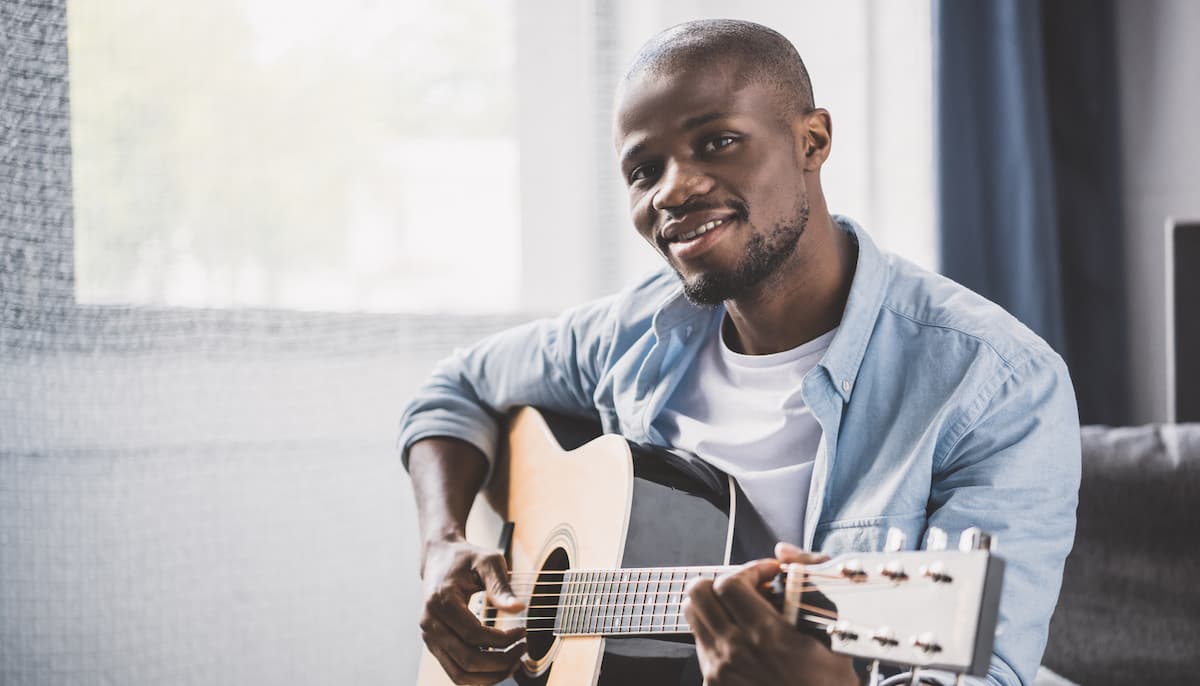 Free guitar samples for use in your music production.
Click on the download button to download the file in 44.1k 16-bit stereo wav.
Lick Pick
Download "Lick Pick"

lickpick.wav – Downloaded 1375 times – 192.12 KB
Mellow
Download "Mellow"

Mellow.wav – Downloaded 995 times – 139.61 KB
Up Down
Download "Up Down"

updown.wav – Downloaded 1003 times – 109.40 KB
Tweaky
Download "Tweaky"

tweaky.wav – Downloaded 835 times – 51.21 KB
The End
Download "The End"

The_end.wav – Downloaded 763 times – 214.10 KB
How To Use Guitar Samples In Wav Format For Your Music Production
What is the Wav File Format?
A WAV (or Wave) file is a standard digital audio format developed by Microsoft for use with computers.
This type of digital audio file stores uncompressed PCM audio data with a sampled waveform at 44100 Hz, 16- or 24-bit, stereo encoding.
Industrial uses for the Wave file format include archiving recordings and copying large amounts of digital media.
Use of the Guitar Sample in the Wav Format
Producers and songwriters have been using guitar samples in the WAV format for many years. They've used them for a wide range of things, including making melodies and rhythms and adding texture and character to their tracks. Someone can use guitar samples in WAV format when they're working on music production.
Why Use a Guitar Sample In Your Audio Production?
The Wave file format is a very popular audio file type. Some people prefer this file type to many others.
The main reasons are as follows:
Compression Level
A WAV file is usually much larger than an mp3 file, but the quality is much higher. For example, uncompressed CD-quality at 16 bit/44100Hz takes up about 10MB per minute of audio. If you compress it to mp3 or aac, it may take up 1-2MB per minute of audio.
Compatibility
WAV files are supported by most digital audio editors and players without any additional software needed to be downloaded. This makes them very easy to use and compatible with many devices around the world.
There are plenty of reasons to use a guitar sample in the WAV file format, such as:
The sound is crystal clear and rich.
The size of the audio file is much smaller than the mp3 format.
The file can be played on any device.
The WAV file format is a well known audio format that has been around for decades. It's used to store audio data without any compression. It's also much smaller than other formats like mp3 and has a higher frequency range than other formats, which means it sounds better.