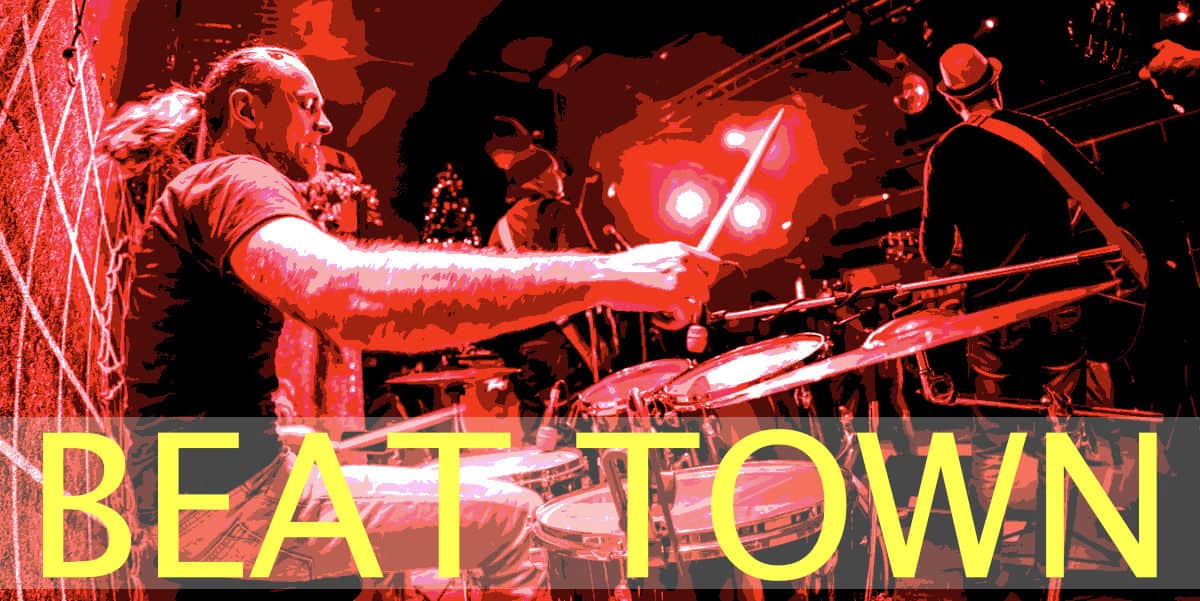 Lively and energetic free production music. There are two soundtracks to include in your next visual production.  Most noteworthy, there is a 15-second full version for themes or an opening introduction.  Also, an underscore music bed to place a voice over on top.  Both tracks are suitable for web, radio, video and film production.
If you'd like to download free production music, click below to download either one or both music files. The file format is 256k mp3.
Beat Town – 15 second full mix
Download "Beat Town - 15 second full mix"

beatown15full.mp3 – Downloaded 962 times – 486.53 KB
Beat Town – 15 second underscore
Download "Beat Town - 15 second underscore"

beatown15under.mp3 – Downloaded 671 times – 488.98 KB
Stock Music Bed For Your Podcast & YouTube Videos That You Can Use For Free
What is a Stock Music Bed?
Music has been a vital part of our lives for centuries. It has been used in advertising, TV, film, and other media. Stock music is a type of music that can be licensed and purchased individually or as an entire soundtrack.
Stock music is also referred to as bed music or background music because it can be used to add atmosphere to a podcast, YouTube video, or other media with no words playing in the foreground.
Background music is often heard when someone is trying to study or work without distractions, and they'd rather not listen to silence. Depending on what they're trying to accomplish- they might prefer upbeat instrumental songs without lyrics instead of ambient sounds like rainfall or birds chirping.
There are various types of audio beds available for purchase, such as
A stock music bed is a piece of background music with a matching melody, rhythm and tempo. It's a perfect fit for video background music, video production, film and TV.
What are the Advantages of Using Stock Music Beds?
The music is royalty-free and has high quality since it is professionally produced.
The music bed can be customized to meet your exact needs. A stock video may come with a number of different soundtracks, meaning that you can choose the one that best suits your project.
This background music is easy to find and use as they are available at affordable prices.
The advantages of using stock music beds are that you can use them for your video without paying any royalty fee at all. Stock music beds are the background music that is used in videos. They have become popular because they are free to use and available to everyone.
These audio beds are mostly used in videos for advertisements, blogs, tutorials, commercials, promos and more.
How to Find the Best Free Stock Music Bed for Your Project?
The bed of a song or a musical composition is the instrumental section that plays in the background of a film, television show, radio program or video game. The bed can be just one instrument, such as a piano or synthesizer, or it can be an entire orchestra.
In audio production and post-production, beds provide mood-setting music and fill in dialogue gaps.
In this article, we present five steps on how to find the best stock music bed for your project:
What kind of mood do you want?
Clearly define the genre you want!
How much does it cost?
What license is required?
Where can I find royalty-free audio beds?
How to Get Free Stock Music on the Web
Yes, it is possible to find free stock music on the web. There is only one problem with this: there will be a limited variety of content.
Because there are so many websites that offer free background music, this isn't an easy task. However, finding quality content is very difficult. We all know how frustrating it can be when you're listening to a beautiful song. Then an annoying advertisement comes up, or the video freezes on a low-quality video after 10 seconds.
Tips on Finding the Right Stock Music for Your Needs
Stock music is a great way to add audio to any project.
The best time to search for stock music is before the project begins. This way, you have plenty of time to find the perfect audio track. If you need a great background track, you can use a site like AudioBlocks or Premium Beat.
You can easily find background music for your needs if you know where to look and when to start looking.