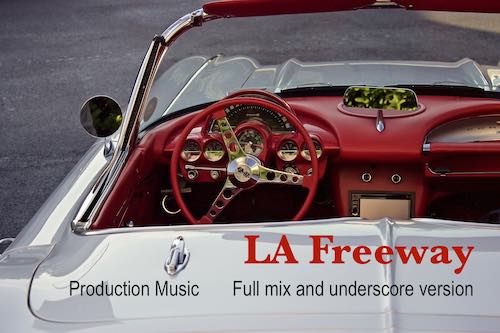 About the composition
Free background music titled "LA Freeway" to use in your audio-video production. A 15-second upbeat music piece. Download both the full mix and underscore version in 256 kbps mp3 format.
Uses for this music…
Youtube background music
Video Production
Audio bed for voiceover
Games production
Website background music
Download Audio Files
Audio format in 256k mp3, 44.100 kHz
LA Freeway was inspired by a free-flowing run on the freeways of Los Angeles on a warm summers day. The emotional vibe is upbeat and the radio is blasting out as if there isn't a care in the world.